Professional Service Providers!
Mr. Locksmith St Louis: Your Expert Technicians For All Your Locking Needs!
Mr. Locksmith St Louis is a local locksmith company that has been serving clients in the St. Louis area for many years. We are licensed, insured, and extremely knowledgeable about all things related to home security. In addition to residential locksmith services, our team also offers commercial and automotive services for businesses and personal vehicles. We specialize in a variety of locksmith services with the objective of providing each customer with the best solution to their unique lock or key problem. Additionally, we can respond to emergency calls on-site. Call us today for more information about our various services or to request assistance as soon as possible!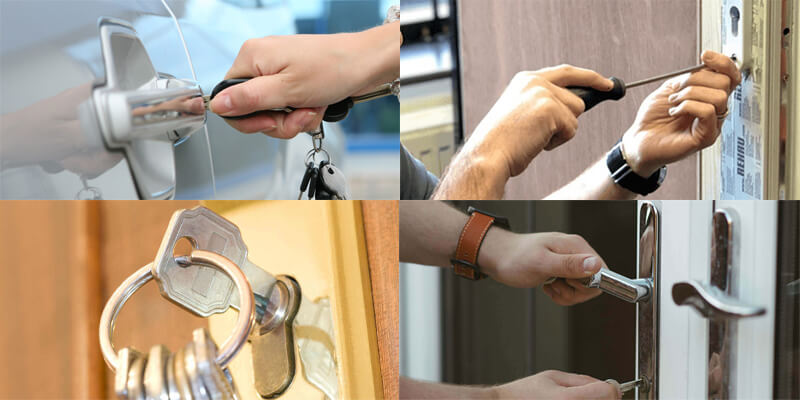 Most Reliable Locksmith In St Louis - Securing Access To Your Home And Businesses
Being a highly reputable locksmith company requires a lot more than just providing a good service – it also means having the best prices, hiring friendly and knowledgeable technicians, and offering a wide range of products and services. Fortunately, Mr. Locksmith St Louis ticks all these boxes and a lot more! Our technicians are fully trained and qualified to perform any job, no matter how complex it might be. Furthermore, our prices are very reasonable! We also have a wide range of products and services to choose from, including a full range of locks, security systems, keys, and much more!
Call Our Dependable, Honest, And Reliable Professionals!
Call Our Dependable, Honest, And Reliable Professionals!
If you are experiencing a problem with your locks, don't hesitate to call us. We offer a full range of residential, commercial, automotive, and emergency services, including:
Lock Installation and Repair – We will come to your home or business and install a new lock or repair an existing one. We can also recommend other security measures that might be appropriate for your situation.
Lockout Assistance – Stuck outside your car or home and need to get inside quickly? Our technicians can come to you and help get you back inside. We can also help if you have misplaced your car keys.
Keyless Entry Systems – We can work with you to select the right keyless entry system for your home or business.
Out of five locksmiths that I contacted, St. Louis Locksmith ran the most efficient and professional operation. They showed up within 15 minutes of my initial call and provided superlative service! Thank you for helping me when I need it most!
Francisco Bailey
44 Reviews
I am so thankful I found St. Louis Locksmith. I needed a new set of keys for my car and they were able to come out to my house, make me a new key, and get me on the road in less than 20 minutes!
I was locked out of my home and called St. Louis Locksmith. They were able to come over within an hour and had my door open in no time. I can't thank them enough for their help, they really saved me from a night of discomfort! I would recommend this company to anyone who needs locksmith services!
Grayson Mitchell
3 Reviews
I was looking for a locksmith in St. Louis and came across this company on Google. I called them up and they were able to come out the same day. I had an old car key that I needed replaced and they were able to do it for me at an affordable price! The locksmiths were so nice, too!
I needed a locksmith to open my door as soon as possible. I called St. Louis Locksmith and they came within 20 minutes! They are the best emergency locksmith in the area, and I was very happy with their service.
We Are The Only Locksmiths You'll Ever Need
Mr. Locksmith St Louis is the best local locksmith in the St. Louis area, and we have the track record to prove it! We pride ourselves on offering a high-quality service at a reasonable price. Our customers can attest that we are trustworthy and friendly, and they often leave us positive reviews. So, call us to get our services now!