Mr. Locksmith St Louis - Unlocking Expert Service For You
Automotive Locksmith St Louis - Professionals!
Our automotive locksmith St Louis at Mr. Locksmith St Louis has recorded so many successes and received five-star ratings from all our clients. Car theft is rampant nowadays and we want to make sure that you are not a victim, how? By helping you secure your car with the best locks and keys. Gone are the days when it's easy to hot wire cars and run away with them, technology has made several improvements in the automobile industry, and cars now come with sophisticated lock systems and we will help you set them up with ease.
Automotive Locksmith In St Louis, MO
Are you a car owner and you need a reliable automotive locksmith services, our professionals are the team you should call. We offer the best lock services for all kinds of cars such as Audi, Toyota, Chevy, BMW, Honda, and so on. Your car should be safe and secure always, but whenever you are having issues opening or starting your car, you lose your key and you need a new one, give us a call and we will take your worries away. We offer top services such as ignition, key fob, locked keys in car, and car lockout.
Ignition - Best Repair And Replacement
Your car ignition system involves the ignition cylinder where you insert your key to start your car. When this system is faulty or damaged, it's easy to hot wire your car or use any key to start your car and run away with it. To avoid this, hire our ignition service for quality automotive locksmith, we offer the best ignition repair and replacement in the city. If your car key got hooked inside the ignition, you need professional help to extract the key without damaging the lock, get in touch with us for harmless key extraction.
Key Fob - We Are The Best Key Service Providers!
If you are experiencing any kind of issue with your key fob, it's an indication that you need to reprogram the key to your car computer, or it needs a replacement. Key fob St Louis service offers the best key fob programming, repair, and replacement for all kinds of modern cars. Maybe selecting a key fob for your car is easy, but you definitely won't be able to program it to your car system on your own and that's where you need us. Programming the key properly to your car reduces every possibility of theft, you can trust us.
Locked Keys In Car - We Can Help You In St Louis, MO
One of the most frustrating occurrences is locking your car key inside on a lonely road and you don't know what to do next.  If you have mistakenly locked your key inside the car, you don't have a spare and now you are stranded, hire a locked keys in car and we will sort out everything within a short period. We will help you open the car, and get you your key while you go on with your day, only automotive locksmith St Louis can make it happen.
Car Lockout - The Best Solution In St Louis, MO
Have you been locked out of your own car before, how was that experience? We can bet that the experience was not palatable and you won't want to be in that situation anymore. Lockouts happen to even the most careful ones among us for several reasons, probably you misplaced your keys, the keys got hooked inside the lock, your lock is acting weird or the key is bent. Whichever reason it is, our car lockout can help you sort out all your lockout services without hassle.
Our Automotive Locksmith Services
Out of five locksmiths that I contacted, Mr. Locksmith St Louis ran the most efficient and professional operation. They showed up within 15 minutes of my initial call and provided superlative service! Thank you for helping me when I need it most!
Francisco Bailey
44 Reviews
I am so thankful I found Mr. Locksmith St Louis. I needed a new set of keys for my car and they were able to come out to my house, make me a new key, and get me on the road in less than 20 minutes!
I was locked out of my home and called Mr. Locksmith St Louis. They were able to come over within an hour and had my door open in no time. I can't thank them enough for their help, they really saved me from a night of discomfort! I would recommend this company to anyone who needs locksmith services!
Grayson Mitchell
3 Reviews
I was looking for a locksmith in St. Louis and came across this company on Google. I called them up and they were able to come out the same day. I had an old car key that I needed replaced and they were able to do it for me at an affordable price! The locksmiths were so nice, too!
I needed a locksmith to open my door as soon as possible. I called Mr. Locksmith St Louis and they came within 20 minutes! They are the best emergency locksmith in the area, and I was very happy with their service.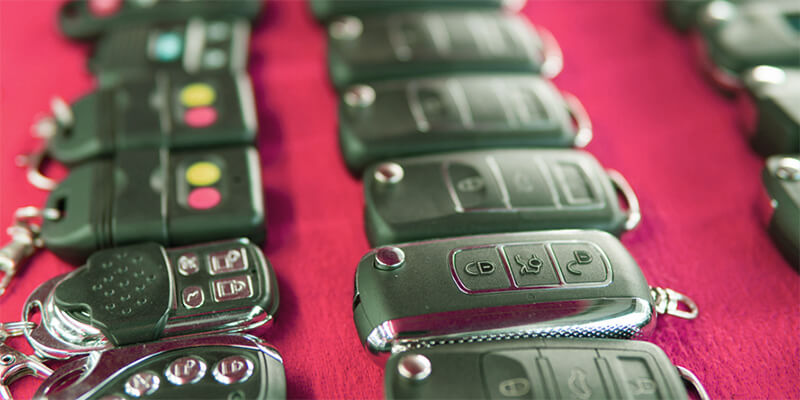 Affordable Automotive Locksmith Services
The advantage you have when you hire is that we offer all our quality services at an affordable price, you won't need to go and break the bank to get our services. Also, we make it very convenient for you, you can contact us any time and we will come over to your location instead of stressing you or asking you to wait for days. Also, we offer every lock and key service that your car may need, we have the skills and tools and we won't let you down.