Mr. Locksmith St Louis - Unlocking Expert Service For You
Mr. Locksmith St Louis - Unlocking Expert Service For You
Emergency Locksmith St Louis - Always By Your Side!
You receive incredible support for emergencies from our Mr. Locksmith St Louis service. When you need them most, our locksmith solutions assist you, and we don't just provide mediocre solutions. Regardless of the locksmith issue, you are having, we offer the perfect solution. Even the most difficult locksmith disputes can be resolved by our professionals because of their expertise. Therefore, if you ever find yourself in a locksmith emergency, our emergency locksmith service is here to help. Simply give us a call, and you can relax knowing that the problem has been expertly fixed.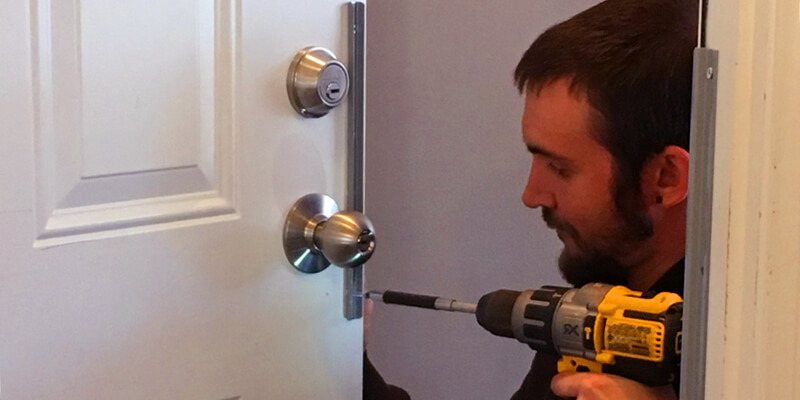 Emergency Locksmith Service in St Louis, MO
We offer reputable locksmith help in St. Louis, MO. All hands are constantly on deck to assist our customers with any little locksmith-related inconveniences they experience. We excel at providing these services with the utmost accuracy and tenacity since we are familiar with how emergencies operate. We always make sure that we are giving our clients long-lasting solutions since we know that the last thing you would want is for the help you receive to fail. Our emergency locksmith St Louis services include 24 hour locksmith, mobile locksmith and locksmith 24 7. No matter where you are in this city, you have access to all of these services. Call us right now to receive superior service.
24-Hour Locksmith - Fast and Safe Locksmith Service
One of the many sad factors about unforeseen circumstances is that there is no set time for when it occurs. Either an emergency will be there when you wake up, or it will just happen to fall into your schedule. You try to source as much assistance as you can to return your schedule to its default settings because being in such a scenario can be catastrophic. This is where our 24-hour locksmith service in Saint Louis can help. Our emergency locksmith St Louis service takes care of all of your unforeseen locksmith needs. Regardless of when you call, you will always receive a quick response. Call us today and see for yourself.
Mobile Locksmith - Available To Serve You
You anticipate that everything will go according to plan when it comes to your daily schedule. You want to complete your tasks and conduct your errands at the precise time you have designated. However, occasionally these things turn out differently than you expected. While it may occasionally be your fault, other times it may just be one of those things. Having access to the necessary assistance in these situations makes everything worthwhile, which is why our emergency locksmith service is offered in St. Louis, MO. We are aware that situations occasionally arise, and you can count on us to be there for you when you need us.
Locksmith 24 7 - Always At Your Service
You have just returned from a late night out when you suddenly realize that your keys are missing. Since you are unable to break down the door, the only option seems to be to wait until it's day while sitting on the porch. You did not consider asking for help since you doubt a service provider would be available at that time of day. However, you can get such help whenever you need it thanks to our emergency locksmith service. We are always here to oblige your request, when you call, we will answer.
Emergency Locksmith Near Me - Closer Than You Think
You cannot control where an emergency may occur, which is another exhausting aspect of one. It's possible to be travelling when your automobile abruptly stops in an unfamiliar location. The good news is that our emergency locksmith service is available throughout the entire city. If your auto locksmith leaves you stranded someplace. We are here at all times to provide you with the locksmith assistance and solutions you need.
Out of five locksmiths that I contacted, Mr. Locksmith St Louis ran the most efficient and professional operation. They showed up within 15 minutes of my initial call and provided superlative service! Thank you for helping me when I need it most!
Francisco Bailey
44 Reviews
I am so thankful I found Mr. Locksmith St Louis. I needed a new set of keys for my car and they were able to come out to my house, make me a new key, and get me on the road in less than 20 minutes!
I was locked out of my home and called Mr. Locksmith St Louis. They were able to come over within an hour and had my door open in no time. I can't thank them enough for their help, they really saved me from a night of discomfort! I would recommend this company to anyone who needs locksmith services!
Grayson Mitchell
3 Reviews
I was looking for a locksmith in St. Louis and came across this company on Google. I called them up and they were able to come out the same day. I had an old car key that I needed replaced and they were able to do it for me at an affordable price! The locksmiths were so nice, too!
I needed a locksmith to open my door as soon as possible. I called Mr. Locksmith St Louis and they came within 20 minutes! They are the best emergency locksmith in the area, and I was very happy with their service.
Saint Louis, MO Emergency Locksmith
Unrivaled locksmith service delivered by experts with dedication to relationships with clients. This is just one of the many benefits that our locksmith services offer. An added advantage is the mobility of these services. We are your greatest alternative if you like the convenience of receiving services at home.
Emergency Locksmith - FAQs